With the choice of flat pack Clicbox kitchen cabinets there is a large number of configurations that can be used to layout your kitchen. The guides below are a help in determining the combination of cabinets, kitchen doors and kitchen appliances.
Flexible Drilling Pattern
The drilling patterns of Clicbox cabinets are adapted to accommodate most major fitting suppliers
The smart drilling pattern offers a range of options
All cabinets are drilled for L & R Door fittings
Door and Drawer Combinations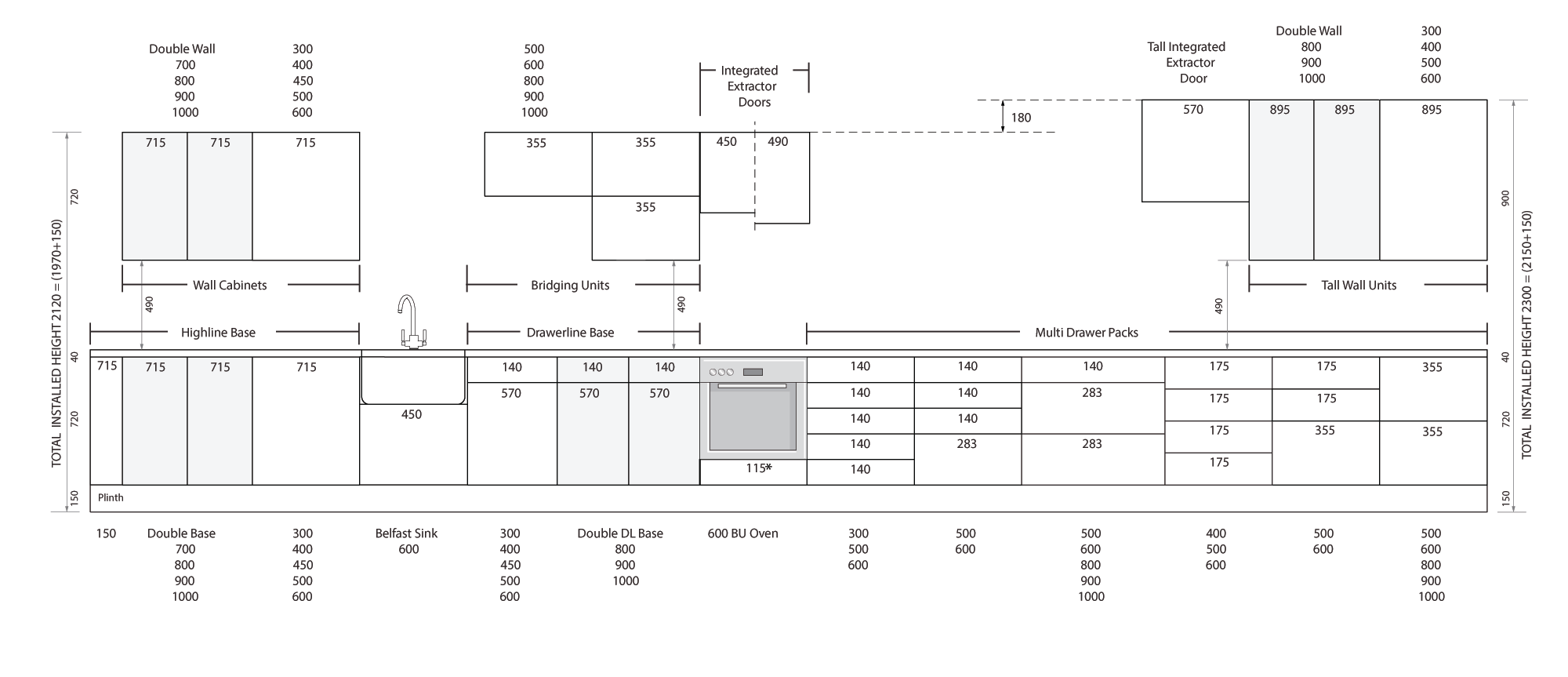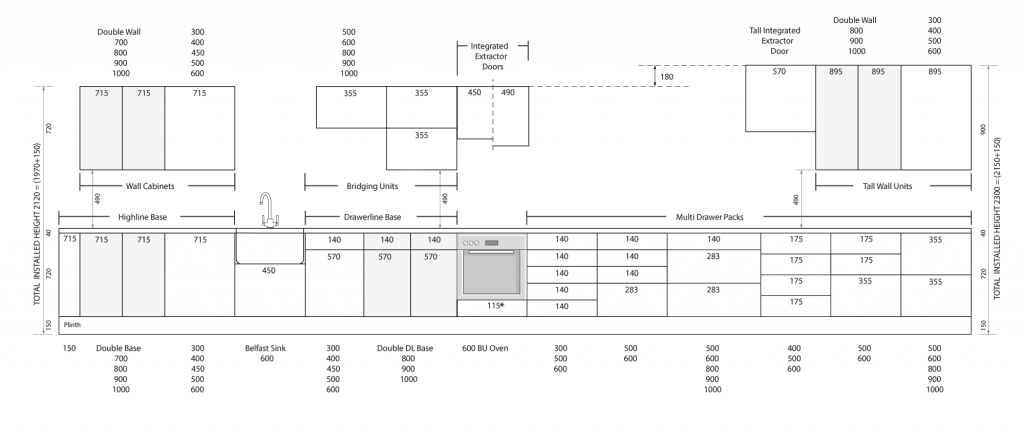 Larder Units Combinations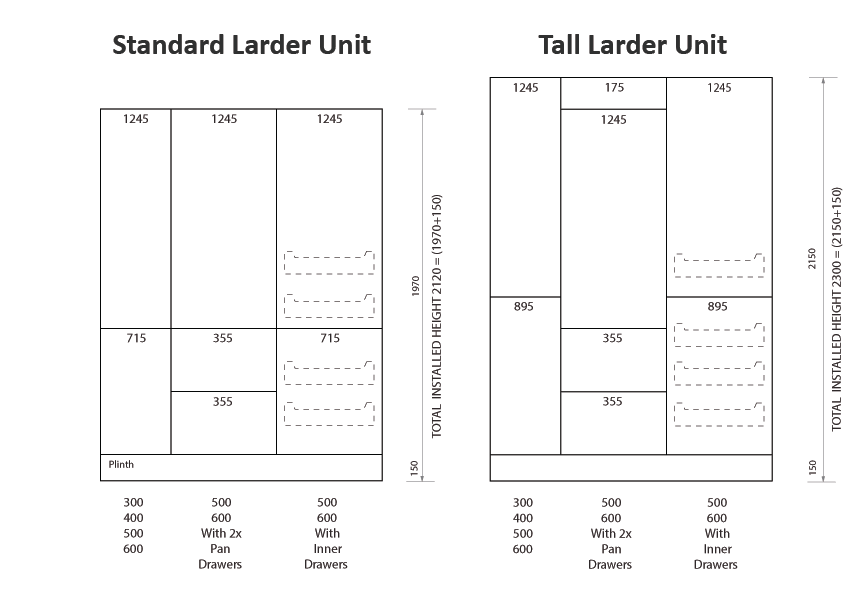 Standard Integrated Cooking

Tall Integrated Cooking
Integrated Cooling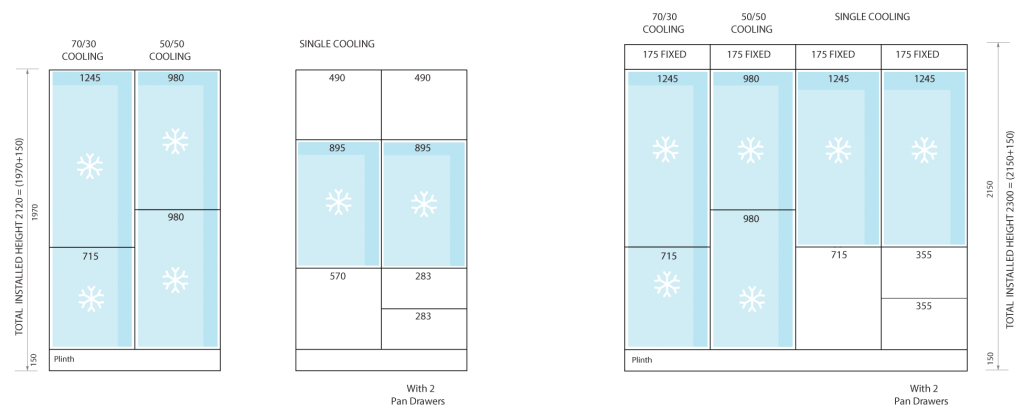 The Clicbox range of kitchen cabinets can be built in minutes with their unique design. HKUK sells the Clicbox cabinets on-line.