Can you self build a kitchen with no experience?
The Dreaded Cost of a New Kitchen
Kitchens are often the most expensive replacement in your home. With price rises and the cost of living currently as it is, many of us are looking at tired, old and dated kitchen units and are frustrated that it will take years to save up enough to purchase a new kitchen. We feel your pain! BUT, let's be honest… it feels like in recent years DIY has fallen away, many people choose professionals over the "have a go" mentality. And why not, we learned the hard way that sometimes it's cheaper, easier and quicker to get someone qualified in to do those jobs around the home… and sometimes can even avoid hospital visits when people really were a bit too brave (or stupid) trying to save a few quid.
Why have DIY Kitchens taken a downturn?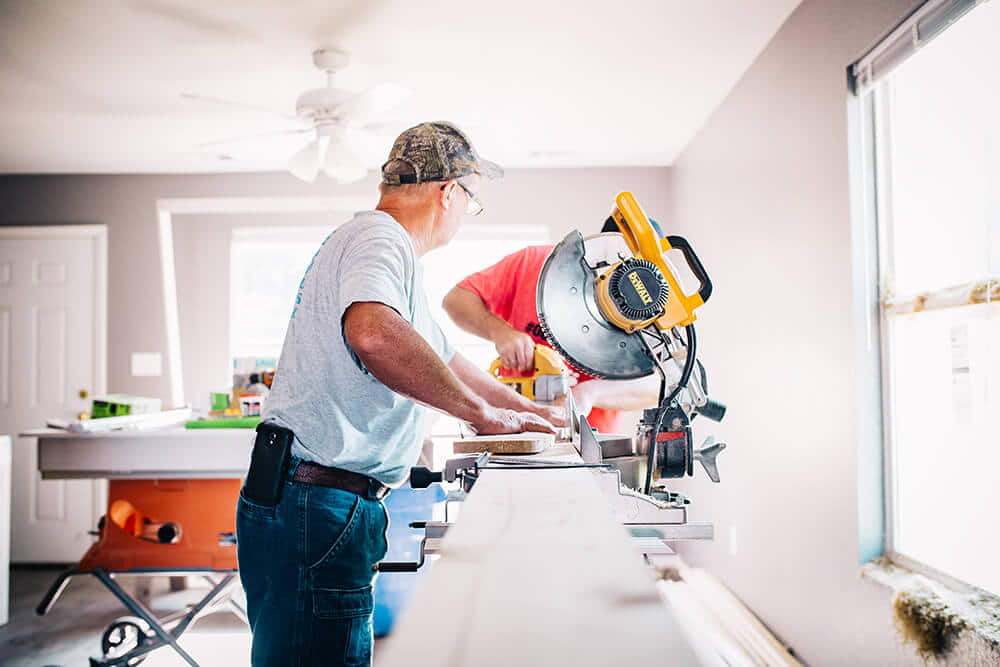 We think a major factor starts much younger now than it ever used to. Schools although they have a curriculum that encourages some construction and design, it's no way as compressive since the evolution of technology. This is also now seen in the world today with less courses available following school in the world of construction and manual labour roles, especially in the UK. This in turn means that younger people lack the confidence and skills they need to do many manual jobs around their homes and in turn it has become much more acceptable to get a professional in to do it.
People want quality! Yes, we may be able to have a go at these things, watch a few YouTube videos and try it out BUT people don't like to feel like they are wasting valuable time and money nowadays. Often, they would prefer to spend a little more and get the job done right first time, without wasting materials and ending up paying someone to finish something they started and did badly in the first place.
Materials have become more expensive compared to labour. With factors such as Brexit, and inflation we have hit a paradox of where building materials have become vastly disproportionate in cost compared historically to labour. This factors into being a novice and either order wrong materials or using them incorrectly or even having the correct tools to do the job in the first place can cost more than paying a person who owns them all already. Making the labour cost of getting a professional in to do the job just feels so much more cost effective.
We want WOW factor. The world has become so much more luxurious than we have ever known it to be. We have become accustomed to good quality at cheap prices. In the past people had a make do and mend attitude to a lot of things in life. Now we want everything shiny and brand new. We were all used to our grandparents having loads of odd things in their houses, that they had either inherited or kept until they were pretty much falling apart, and yet they still found ways to either repurpose them or recycle them into something new. We grew up in very eclectic environments compared to today's world. Which is a bit of a shame because I am sure there was a lot less landfill then too.
Finally, we have become much more time conscious. Our social lives and our jobs are much more demanding time wise than they ever have been. We have less and less spare time now, so feeling like we will dedicate days or weeks to tasks we can pay to get someone else in to do doesn't feel like as much of a luxury as it used to. Some of us are so time starved its more of a necessity than a luxury with busy jobs and busy families.
What can HKUK do to help?
The whole principle of HKUK is to make DIY'ing / self building your kitchen as easy as possible. People don't have the time and money to always replace their whole kitchen with today's costs. This is particularly true if you have just purchased a new home and spent all your savings on the house itself. It could take years to save up enough to replace the kitchen, that isn't that bad but it's just not quite your taste. Or it might be you are busy saving for a nice big extension, but you are a few years off being able to do that and in the meantime, you'd really love to freshen things up a bit.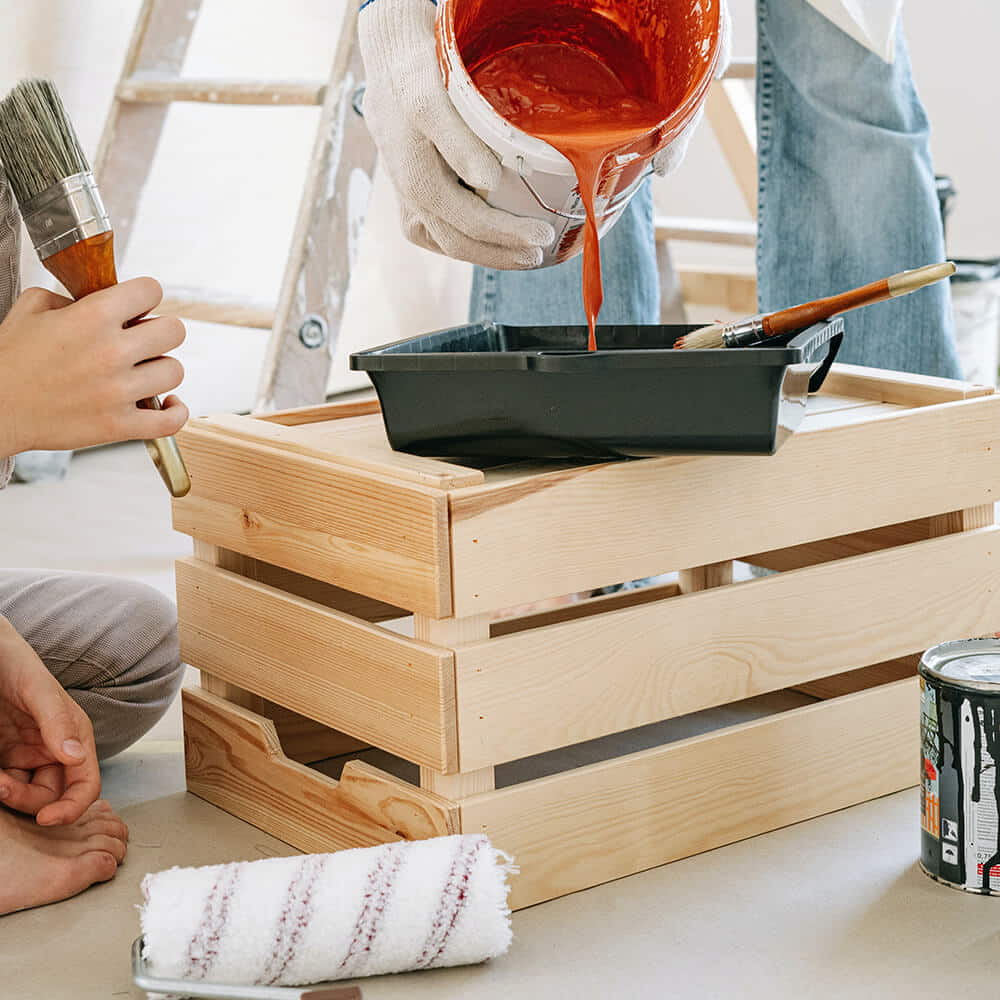 Well, here is how we can help DIY your own kitchen! We built our website to be as simple as possible for even the most novice of DIY'ers if you can use a tape measure at this stage that is all you will need. All our doors can be made to size, from all the ranges.
But I lack confidence!!
That's ok we know that the thought of tackling a kitchen makeover can seem daunting especially if you've never even put Ikea furniture together before. That's why we have made it as easy as possible, because we wanted as many people as possible to be able to afford to upgrade their kitchen for less. We put together a handy step by step guide on the website to help. No more hours of searching YouTube for the right video to help. Even better than that we also have a "real person" at the end of the phone if you get really stuck!
How do I know what I want?
You are the master of your new kitchen… but with our range of colour samples and you can even order a sample door to try before you commit to buying the whole order.
So, can you self-build a kitchen with no experience?
TOTALLY!!! We wouldn't have a business if you couldn't! But why would you want to? Here are a few simple reasons why you can learn how to DIY your kitchen for less.
SAVINGS!! Simple as it sounds but you will be saving money because truthfully often kitchen cabinets don't need changing unless they are damaged, or you are remodelling the space. By replacing only, the doors and panels you will be saving at least half the cost of a new kitchen, because quite literally you are only replacing half of it.
It's good for the environment. We all are more aware now of landfill, costs of skips, limits on trips to the local dump etc etc. There's very good reason for that. We have become a throwaway society. Good items end up in landfill every day. Now you can choose to remove a whole kitchen and sell it on Ebay or Facebook, or even give it away and save yourself a massive cost on hiring a skip. But sometimes if it's not your style it won't be someone else's either. By leaving the units in place you are not only saving money, but you are also saving the environment.
Pride!! Going from someone who has only ever changed a lightbulb before to someone who has renovated your whole kitchen is a real moment to take pride in. The sense of self accomplishment from doing the job yourself and finding out with a little guidance it's not as hard as it looks will bring a real sense of achievement from a job well done. And you can even show off to your friends that it was all your handy work too and brag about how much money you saved while doing it.
Now if all those reason's aren't good enough to give it a go yourself… you can always head over to our sister company and get them to come and quote you for a new kitchen