Premium In Frame Shaker Kitchens
We are delighted to have available this range of premium in-frame shaker kitchen cabinets and in frame doors, pre-assembled and ready to be installed. These are ideal for high end kitchens, design professionals and developers looking to differentiate themselves and up spec their kitchen implementations, without the price tag!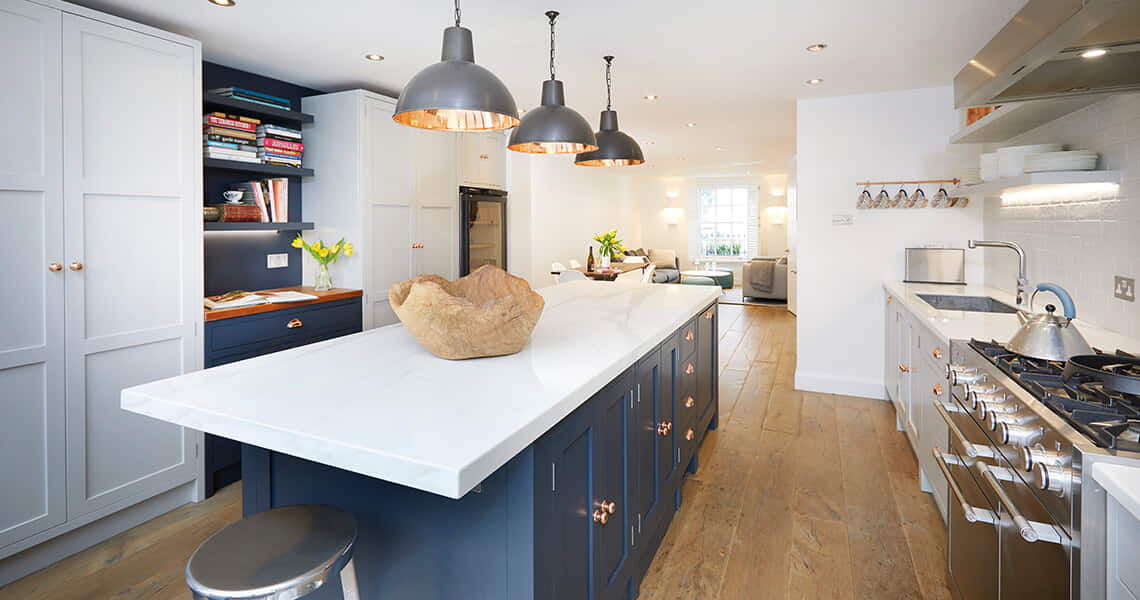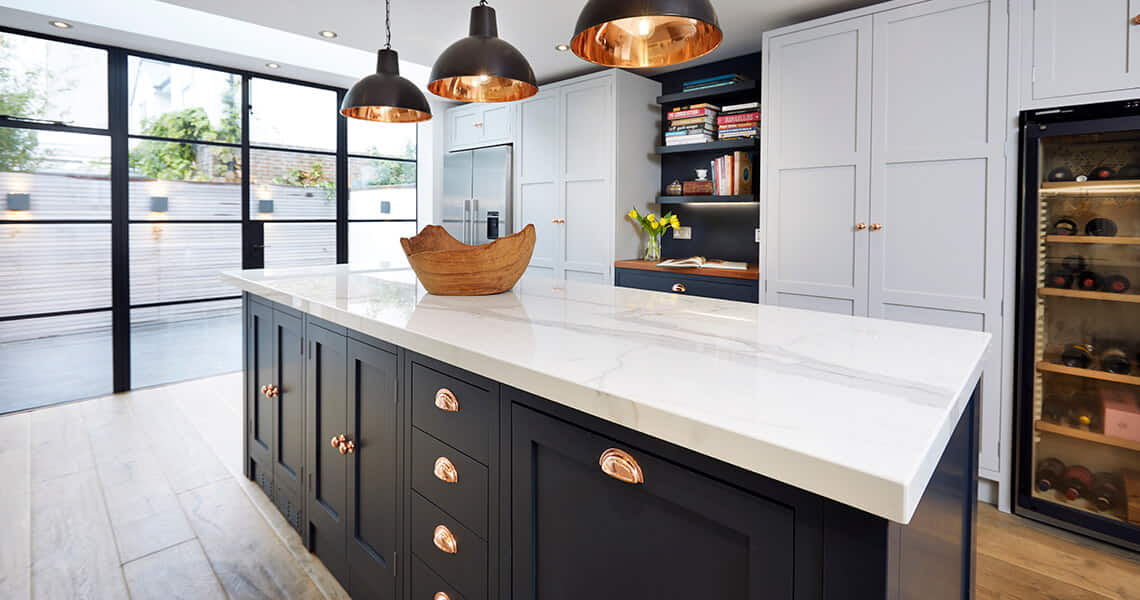 What Makes a Premium Kitchen
Since we started installing kitchens in 2012, we have fitted and supplied a wide range of kitchens, all to customer specification. This range of kitchen cabinets and doors have a number of key features that are comparative to or bettered than other high end kitchen manufacturers, for example:
Solid 18mm cabinets, lacquered oak veneered and plywood cabinets giving a much stronger, stable and durable product
Solid timber 5 piece doors - made from 22mm Birch wood in a traditional shaker door style
22mm solid birch timber frames minimising the possibility of splits around hinge screw points
Magnetic door catches so doors stay shut
Recessed butt hinges, doors hung the proper way, within the door frame and providing the best door support
Delivered primed ready to be painted or finished in a colour of your choice
Select any matt paint colour - the factory will apply any matt water based colour in a hand painted finish and build the kitchen then deliver to site
Bespoke hand built sizes also available and made in the UK
Solid 15mm oak dove tailed drawer boxes matching cabinet interiors and soft close mechanism
Once you have placed an order with us, we will go through the detail with you and supply a delivery window for you.
Pure Shaker Kitchen Cabinets FAQs
What are the Pure Shaker Range Doors and Cabinets Made Of?
The kitchen doors are a five piece solid birch wood construction minimising splits around the hinge screw stress points. The shaker frame has a 70mm stile width.
The cabinet is a premium in frame design and made from solid birch timber front frames with oak veneered plywood cabinets.
How will my kitchen order arrive?
The factory will pre-assemble all kitchen cabinets. If you have chosen a finish, this will be applied before construction.
What Colour / Finish Options are there?
There are endless possibilities. Either have the kitchen pre-built and delivered with two primed coats ready for you to finish or select a colour from any popular range and the factory will match it and spray finish. We will even supply a small amount of paint to touch up future scratches.
As the kitchen is made to a high standard and a timeless shaker finish, you can change the colours of your kitchen in the future without having to change your kitchen.
How are the Drawers Constructed?
The drawer boxes are finished to a similar high quality with 15mm oak to match the inteiors, dovetail construction and soft close mechanisms.
Which door hinges are available?
We have a choice of recessed butt hinges in Brass, Chrome, Brushed Steel, Copper, Pewter and also soft close.
Which side do I select for the door hinges?
The option is for left or right as you are looking at the cabinet.