We are aware from our kitchen fitting and showroom expertise that there are a number of common questions asked during the buying process of replacement kitchen doors. We have covered the most popular below: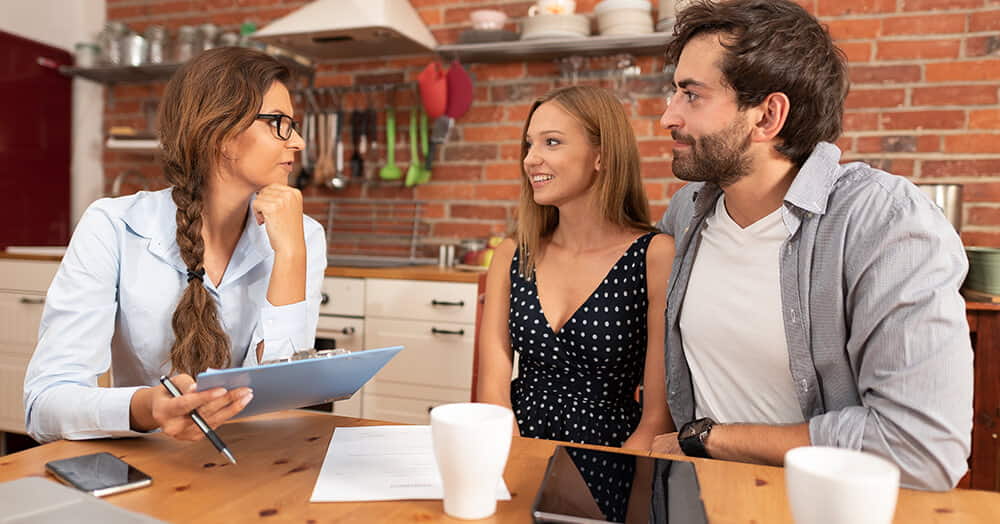 Replacement Kitchen Doors FAQ's
Who Makes your Replacement Kitchen Doors?
We currently use a UK manufacturer to manufacture doors to the highest quality, range of options and finishes and environmental care.
Who is HKUK?
HKUK is an on-line outlet for replacement kitchen doors by The Hamilton Kitchen Company and Chalfont Web Design, read more at our About Us page.
How Long Does Delivery Take of my Order?
Each door is manufactured to your order and takes 7-14 working days to be delivered. We will advise of a delivery date as soon as we have one.
I need a different door size to the ones listed on-line?
We can supply any door of any size. At the moment, our web site can do bespoke sizes up to 5mm larger than the standard size and down to the next. All other sizes have to manually calculated - please Contact Us with your requirements.
Do you offer credit?
We do not offer credit for HKUK on-line transactions. If you are using our full service via The Hamilton Kitchen Company then we may be able to provide credit facilities.
Which are your most popular replacement kitchen door ranges?
Everyone has their own taste, but the Shaker, Mock-In Frame, Handle-Less and Modern kitchen doors are our most popular at the moment.
I've ordered the wrong door, can I return it for a refund?
No, all the doors are completely bespoke and cannot be returned for a refund.
How much are replacement kitchen doors in the UK
The cost of a replacement kitchen door depends on the size - the smallest sizes suitable for drawers are the lowest cost, and the type of finish with the High Gloss finish the most expensive. The style of door is also a factor in the cost.
How to measure replacement kitchen doors
When measuring kitchen doors there are 3 key measurements to consider.
1) Height in Millimetres
2) Width in Millimetres
3) Thickness in Millimetres
Key points to note when measuring the height and width of your doors are that they generally won't be a round figure ie. 600mm wide. What is most common is that doors will be between 3mm and 5mm less in height and width of the cabinet they are hung on. This smaller dimension is important so to allow the door to open and close with ease and not foul on anything around it.
Our doors have the flexibility to be made to measure by a degree of +/- 5mm so we can accommodate most manufacturers door sizes.
Door thicknesses are generally standard throughout the industry. With 16mm, 18mm and 22mm used. Please note we do not supply 16mm thick doors at this point.
Shaker style doors require a 4th measurement. This is the thickness of the rails and stiles (the frame around the recessed centre panel). This is also measured in Millimetres. We do a range of rail/stile thicknesses that covers the majority of all the shaker styles of doors on the market.
Jamie and Scott have prepared a short video on how to measure your kitchen doors.
How to fit replacement kitchen doors
This answer is coming soon.
Where to buy kitchen doors
All of our replacement kitchen doors can be bought on-line. For non standard sizes to fit Ikea, MFI, Howdens, B&Q etc, please contact us.
Replacement kitchen doors for integrated appliances
These are simply replacement kitchen doors without any hinge holes. The appliance manufacturer should supply all the necessary screws and brackets to secure the door to the fridge / washing machine / dishwasher / freezer / spin dryer etc.
How to measure Hinge Hole Heights?:
When measuring hinge holes there are 4 key points:
1) Distance to the centre of the top hinge hole from the top edge of the door.
2) Distance to the centre of the bottom hinge hole from the bottom edge of the door.
3) If the door is greater than 900mm in hight then it is best practice to have a 3rd hinge in the middle of the door.
4) Which way the door is hung. Left, Right or Top hung. This is extremely important when working with Hand-less style doors as they can only be hung one way.
The holes in the doors for hinges are a standard diameter being 35mm.
All measurements are taken to the centre of the hinge hole.
For bi-folding doors we advise you see your hinge manufacturers specifications as the drilling for these are brand specific.
What Thickness are the Doors?
The thickness of each door is listed in the 'Additional Information' tab on each page. The majority are 18mm with a few 22mm.
Are the colours the same on the back and front
The majority of doors have a matched back, however some do not. Please check individual colours in our buyers guide for whether your selected kitchen door has a 'matched' back.